Website Content Writing
You already have a website
You've had a website for years now. It is basic, features your products and services, and is easy for people to use when they need to purchase something.
Unfortunately, you are not getting the traffic and the business you need, and you are ready to talk to a professional about changing your website. This is a smart move, because any website that is a few years old is already a "dinosaur" in today's world of design and content. In fact, every website should be reviewed once a year, so that it can be updated and have the latest elements that make a visitor experience great.
UrgentEssayWriting.com has the Team of Specialists You Need
We have scoured the world of design and content writing and have found the best designers and writers in the business. Here is what they will do for you:
They will conduct an assessment of your entire site to discover how it should be remodeled for today's sophisticated visitors.
The design team will create a fully original new site that has all of the elements to attract and keep visitors. They will create artful color palettes; they will add media elements that are engaging and compel visitors to stay; they will add all of the features that make your site and its content compatible with mobile devices, so that there is ease of use. When sites don't load properly, visitors leave and don't return.
The text content will be written so as to be engaging to visitors and will be broken up with great media elements to add entertainment and visual appeal.
Let Us Transform Your Site
You will be amazed at what your new site will feature and do to attract the traffic you want and need. Contact our customer service desk today, and let's get started!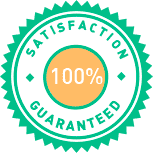 URGENCY AND QUALITY - THAT IS OUR NAME
get your paper written starting at
$12.99 per page
Order Now