Admission Services
College Admissions Services
Students who are attempting to get into school can expect to have to work very hard to do so. If they must also find a way to pay for their college education, they have an additional set of steps that they must complete. None of this is easy to do. It is a lot of work, and there is certainly a lot at stake. Students must visit campuses, fill out application forms, narrow down their choice of schools, and they must make sure that their grades and extracurricular activities meet the standards of admission for each school. While urgentessaywriting.com cannot help with all of this. We can help with a few things. We can assist students with much of the writing that is required when it comes to getting into college or graduate school, and finding the funding to pay for it. This includes:
Application Essay Writing

We will work with students on outlining their interests, describing their extracurricular activities, and describing their volunteer work.
The writer will then examine the expectations of the school that the student wishes to attend and will write the essay tailored to those expectations

Scholarship Essay Writing

We will review the scholarship requirements with the student to ensure that they qualify and to develop an essay strategy.
The writer will discuss with the student how they best qualify for the scholarship reward, and then will write the scholarship essay in a way that emphasizes those qualifications.

Personal Statement Writing

We will review the requirements of the graduate program the student wishes to enter.
We will work with the student on ways to best answer the questions that they will receive.
Obtaining admissions services help is quite simple. Just hop on our website and place an order.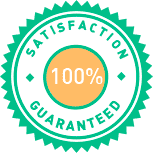 URGENCY AND QUALITY - THAT IS OUR NAME
get your paper written starting at
$12.99 per page
Order Now