Dissertation Services
Substantive Help with Dissertation
Ph.D. candidates understand that getting substantive help with their dissertations is difficult. They don't really want to go to colleagues within their departments – it may be frowned upon, and they may only receive a review and some suggestions, much the same as their advisors do. Substantive help means much more:
Help with the design of the methodology and instruments
Searching for the right research for the literature review
Help with the prose composition if one's own writing skills are not exceptional
Designing the graphics to present the findings and the results
Creating a discussion/conclusion chapter that contains all of the salient sections
This kind of help will not be coming from someone you already know. You will need to find a Ph.D. in your field who can provide confidential and really worthwhile assistance, so that you have a final piece that is both scholarly and beautifully written. You can find that Ph.D. at UrgentEssayWriting.com.
Here's How We Operate
You only need to contact our customer service desk and provide the following information:
The topic of your dissertation and your research question
The specific help you are seeking (as much or as little as you wish)
The time line for which the section, chapter, or entire work must be completed.
From that point, we locate and assign your consultant and set up the structure on our site for the two of you to communicate. You will discuss your needs in greater detail and determine exactly what help you will receive and the time frames for completion and delivery to you.
Progressive Pricing and Progressive Delivery
If the help you request is substantial and long-term, we have provided for payment as you go, and your consultant will establish a progressive delivery system with you, so that you meet the deadlines of your advisor.
Really – getting the help you need is easy when you know where to come!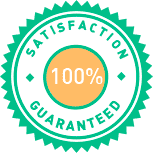 URGENCY AND QUALITY - THAT IS OUR NAME
get your paper written starting at
$12.99 per page
Order Now