Emily, Chicago

CV editing, Business, 2 pages, 6 hours, Master's
Alex, Leduc

Term paper, Science, 10 pages, 48 hours, Junior
My friends told me of this site and I absolutely love it. Thanks to you I was able to pass my midterms!
Kyle, Sydney

Resume, Business, 1 page, 24 hours, Master's
There are no words to describe how much you helped me with my resume. After being unemployed for 2 and a half years with no luck on finding a good job you came through for me.
Deenah, Redding

Blog, Health, 6 pages, 18 hours, Master's
I knew a wellness blog would help my website, but I didn't have the time to keep it going. I am so happy I have developed a business relationship with Urgent Essay Writing.
Heddy, Lexington

Research paper, Science, 19 pages, 3 days, Sophomore
I was so overwhelmed my first year at University. I came to Urgentessaywriting.com three times for help, and each time I was so happy with the help I got.
Patrick, Perth

Resume, Business, 2 pages, 1 days, Master's
I adore your resume services, because of you I was able to find a career that I was comfortable with and willing to work in!
Thomas, New York

Essay, History, 15 pages, 18 hours, Freshman
Thanks to this site I passed my freshman history class! The writer worked very well with me and because of him I was able to turn in a great research paper.
Jane, Casper

Term paper, Health, 23 pages, 48 hours, Junior
I never would have imagined that I would turn to a paper writing service and enjoy it!
Ashley, Houston

Final paper, English, 9 pages, 8 hours, Senior
Amazing! Just as I had given up on ever passing my English literature class you came through for me by helping me work on my final paper!
Jackson, Los Angeles

CV, Business, 3 pages, 8 hours, Master's
I was desperate for a job when my friend told me about your website. Because of your resume writing services I've had lots of calls for interviews.
Justin, Sacramento

Web Content, Business, 28 pages, 10 days
As the owner of a small construction business it's hard to put my name out there, or even tell my potential customers of what I do. Thanks to your website I am now able to comfortably hand out fliers that not only catch the eye, but also lets them know what my business is all about.
Alyssa, Goodsprings

Cover Letter, Business, 1 page, 6 hours, Senior
I had problems placing the order and their support team guided my through the whole process. They were always there for my questions and even gave me a discount! Thanks guys! Gonna recommend you for sure!
Norman, Sedona

Essay, Literature, 4 pages, 12 hours, Freshman
I thought Rugby was hard. Then I tried to study American Literature. Thanks for all the essay help.
Jazzy, Lovington

Presentation, Economics, 25 slides, 3 days, Senior
I was pretty much walking on a wire when it came to my grade. The sleepless nights, and of course work got in the way of me being able to actually concentrate in class. Thanks to you I was able to finally get a good nights rest and was able to give a wonderful presentation which saved my grade.
Jack, Northwich
Research paper, Business, 10 pages, 12 hours, Freshman
The rain filled days here make studying hard to do because my apartment only supplies us with Satellite. On that one sunny day of the week I was able to send you my information and I got my paper back in just a few days.
Betty, Lexington

Rewriting, Management, 6 pages, 12 hours, Senior
Thank you for re-writing my essay! I now have a successfully completed term in my pocket. A few more to go, though I am lucky to have your service at hand!
Sandra, San Diego

Research paper, Management, 13 pages, 6 days, Junior
Thanks Urgent Essay for helping me with my research paper!
ANY QUESTIONS?
24/7/365
Join the online chat should you have any question!
Editing
All In Need Of Editing
Rough drafts of an essay or term paper cannot be submitted, obviously. And when you have multiple coursework assignments all in need of editing, you are probably feeling pretty stressed. In fact, the last time you edited a research paper or a book review, the results were not that great. You missed a lot because people just tend to do that when trying to edit their own stuff.
If you are editing such simple things as a book report, or a move review, and still not getting them right, imagine how your editing will be on that research summary or case study. The longer the piece, the more chance there is for failing to find structural, grammatical, and/or coherence problems. This is why authors don't edit their own books!
We Have Your Editors for Anything
Whether you have written an article or an article critique; whether you have finished the rough draft of a lab report or an annotated bibliography, UrgentEssayWriting.com will have the perfect editor for you. We match your piece with a writer in that subject field – someone who is a master of academic writing. S/he will review your entire piece for structural soundness, fluency, and coherency first, and make the appropriate changes. Then, the second phase kicks in – a full review for sentence structure, agreement, verb tenses, transitions, punctuation and spelling. Nothing is left undone.
And for grad students producing a thesis or dissertation, we have Ph.D. editors who will provide a full review and edit of any section or chapter, ensuring that it will meet the exceptionally high standards for these projects.
Send yall of your rough drafts to us – we can get them edited and back to you quickly!
Extras
VIP Support $ 11.99
TOP 10 Writers $ 6.99
Custom Approach + 1 page cost
VIP Service Package + 30%
On-time delivery
If you order a paper in our company we will never disappoint you. Failing the deadline is an impossible phenomenon for our company.
Plagiarism-Free
You will receive a paper with even a minimal percentage of plagiarism by no means. We pay a lot of attention to the checking it through the securest plagiarism programs.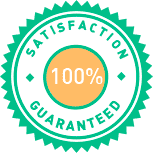 URGENCY AND QUALITY - THAT IS OUR NAME
get your paper written starting at
$12.99 per page
Order Now