Dissertation Chapter - Methodology
Dissertation Chapter – Methodology
This chapter provides an extremely detailed explanation of the research design you have chosen to address your question. It has to be thorough and include the following:
A summary of the methodology you have chosen
A justification of that methodology as the best for your research question
An inclusion of the instruments you intend to use to gather your data
Getting the Details Right
One of the biggest issues with the methods chapter is being certain that every detail is included and very clear – after all, someone may want to replicate your study in the future. You will need to outline the following:
Your experimental and control groups if you have them
Your population sampling if you are not using experimental and control groups and your methods for ensuring that your sampling is representative of the entire population
The treatment details – this must include all of the instruments you plan to use, or the interventions you plan to implement to determine impacts on the sampling or experimental group.
An explanation of the potential constraints and nuisance factors and how you intend to account for them in your study and in the results.
A Big Undertaking
Your methods chapter has to be right. If it is not, the rest of your study s impacted negatively and your work will never be approved by your committee.
Don't take chances with this critical chapter. Run everything by a personal Ph.D. consultant from UrgentEssayWriting.com and ensure that it meets the highest standards for scholarly research.
Your use of UrgentEssayWriting.com will always be confidential and will always result in the finest research and writing available. Your consultant will see to it that your methods chapter is perfect!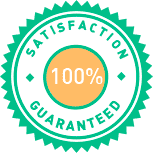 URGENCY AND QUALITY - THAT IS OUR NAME
get your paper written starting at
$12.99 per page
Order Now