Making News Articles
Making News Article Pieces that Will Engage and Compel
The days of the print newspapers are now gone. Fewer and fewer people are subscribing to papers that are thrown on their driveways. News is now accessed on the web, where any number of outlets are able to run articles and stories in real time and keep us far better informed than ever before.
When web entrepreneurs are first told about the need to create news articles, they are rather confused. What news outlet would ever be interested in an article about their businesses? But this is not the purpose of news articles for small businesses. They serve an entirely different purpose – content marketing.
New Articles as Part of an Overall content Marketing Strategy
You know that you need to build relationships with your customers; you know that you need a business blog and that you need a presence on social media sites; you know that you need to create great content in your blog posts. All of these things will attract visitors and readers and help to promote your brand. News articles will do this as well.
Basically, a news article is written just like that – maybe you want to show off your great staff; maybe you want to write an article about an organization that has purchased your product or service; maybe one of your employees has just been recognized or received an award from a community organization. All of these things are newsworthy in your world and provide some human interest to make you more personally known. So, news articles will be published on your site, on your blog, and on your social media pages, as a part of content marketing.
Who Writes These Articles?
We do! At UrgentEssayWriting.com, our team of professional journalists and copywriters prepare content and news articles for hundreds of customers each day. They "pick your brain" for what they consider newsworthy, craft wonderfully creative and exciting articles, and then take care of publishing there all over. If they are engaging enough, readers will share them, and our journalists can make them engaging enough!
Don't miss out on this great content marketing opportunity. Contact our customer support desk today, and let them put you in touch with your own personal journalist!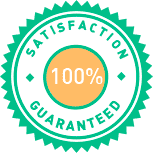 URGENCY AND QUALITY - THAT IS OUR NAME
get your paper written starting at
$12.99 per page
Order Now