Dissertation Chapter - Literature review
Here's your challenge as you prepare your literature review chapter
You must find the most relevant prior research through an extensive search and study – weeks of time involved here!
A consolidation of all of the relevant research into an organized summary, all of which will directly relate to your research question. This summary must justify the use of each piece of literature for its relevance to what you intend to do.
Problems Typically Encountered
Obviously, making certain that you have included all of the most important prior research is a big concern. If you leave out pertinent research, your committee members will surely discover it – remember they are experts on this!
The second problem relates to prose construction, organization, and truly scholarly composition – writing that is formal, grammatically perfect, and sequenced correctly
Surmounting Those Problems
Your literature review will not be your favorite chapter of your dissertation. It just seems like you are producing a research paper, something you have done numerous times in your academic career and something that is just a tedious chore. If you want to relive yourself of this tedious chore, why not get a Ph.D. pro from UrgentEssayWriting.com to produce this chapter for you?
The Help You Will Receive
We will give you a Ph.D. in your research field who is already familiar with the existing research that relates to your research question. S/he can conduct the search, select the correct literature for review, review that literature, and compose a perfect chapter that summarizes all of that literature.
Move On!
Let your consultant create your literature review chapter while you move on to your actual research – the much more exciting part of your project!
You can get in touch with us by chat, email or telephone, and we will set you up with your expert right away. Give him/her your research question and wait while the perfect literature review chapter is created and delivered to you!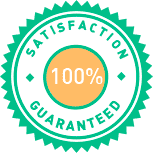 URGENCY AND QUALITY - THAT IS OUR NAME
get your paper written starting at
$12.99 per page
Order Now