Dissertation Chapter - Abstract
You Are Very Close Now
The dissertation is finished, your advisor thinks it looks great, and you have just your abstract left to do. This should be easy, right? Not so fast. Consolidating over a year's worth of work into a single page, and yet including all of the salient elements of your research project is not as easy as you might think. You have read other abstracts; you know how others have done this, but those models are just not helping you produce your own.
Importance of the Abstract
Future researchers will be looking for prior research that will be relevant to their research questions. They need to have a really clear idea of what you have done in order to determine whether your dissertation is one they need to study in depth and cite during their literature reviews. It must therefore contain:
A clear research question statement
A summary of the research design and methodology you used
A summary of the data collected and the findings from that data
And all of this must be presented in a single page!
Abstracts are Troublesome
It's tough to get this summary written, primarily because you are too "close" and too "attached" to your project. The best solution to this problem is to find an objective outsider who can prepare an abstract that meets the requirements of your department and that is perfectly appointed to provide what future researchers need to know.
You can get such an "outsider" at UrgentEssayWriting.com – a Ph.D. specialist in your field who can take what you have provided and craft a perfect abstract – s/he has done this many times before for other dissertation students!
Get the perfect dissertation abstract from UrgentEssayWriting.com!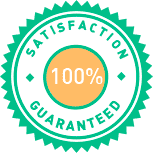 URGENCY AND QUALITY - THAT IS OUR NAME
get your paper written starting at
$12.99 per page
Order Now