Blogpost Writings
Essentials of Blogpost Writing
Once a blog has been established, there are several elements that are critical to its success (measured in terms of readers):
Each post must be unique and filled with content that people really want to read. This content may include humorous stories, really important information that relates to your business niche, media that is engaging, and as creatively composed as possible
Blogposts must NEVER attempt to sell anything to a reader. They are all about establishing the business owner as an expert in his/her business niche, about developing relationships with as wide a range of people as possible, and about promoting one's brand by promoting oneself personally.
Posts must be on a platform that allows all kinds of plugins, so that readers can easily use buttons to share your content with others on all social media sites. There must be the ability of a reader to comment on the post and to interact with other readers who are also commenting. And the business owner must remain aware of all of this interaction so that s/he too can engage in conversations – again, it's all about recognition and relationships!
Designing and Maintaining a Blog – UrgentEssayWriting.com can do this For You
You may not understand all that a blog is to do, and you may not be a creative writer with great topic ideas. But you can get really creative writers who do understand blog posting and who can create your blog and maintain it with regular posts that readers will enjoy. We will link your blog to your social media pages and coordinate everything so that your content gets shared and spread. What better way to attract more people to you and your brand?
We are ready to start working for you today! Just complete the order form telling us that you want a blog or blog posts, and we will contact you immediately for the details!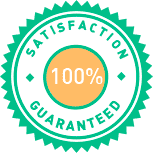 URGENCY AND QUALITY - THAT IS OUR NAME
get your paper written starting at
$12.99 per page
Order Now